What we do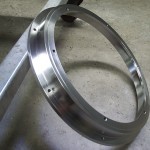 Stainless Steel
Metalco are specialists in stainless steel fabrications, especially for the food industry where we work with clients assisting them to solve issues and improve productivity through innovative ideas drawn from our many years' experience working in the food sector.
Our strength is in stainless steel installations, in both process pipe work and turnkey installations, and we work all around Australia.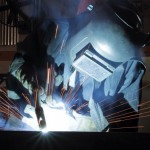 Plant Shutdown services (trades labour hire)
We supply trades labour for a range of shutdown services including;Factory equipment and machinery maintenance
• Trouble shooting and process improvement
• Minor and sustaining capital works
• Fabrication, sheetmetal and welding
• Machining, fitting and specialist welding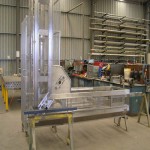 Machinery design, manufacture & installation
From concept to installation, Metalco has many years' experience and a fully equipped workshop to design and build custom machinery to meet your unique business needs. From automated to manual machinery, assembly line equipment, hydraulic plant and specialty lifting and handling equipment we can design, build and install to improve your productivity.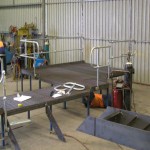 Safety access ways, guarding structures
Maintenance-free and built to last a lifetime, Metalco design and build robust safety access ways, fixed platforms, walkways, stairways and ladders to reach mechanical plant, plus guarding structures to keep workers safe.
Custom produced, products are designed, supplied and installed to AS/NZS1657 standards and are made to last being manufactured from stainless steel, aluminium or hot-dipped galvanised steel.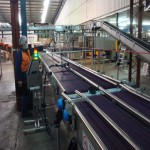 Fabrication
At Metalco our metal fabrication and stainless steel fabrication division creates custom steel solutions for a wide range of applications. Our fabricators design and provide solutions for any fabrication issue and work within your budget and timeframe.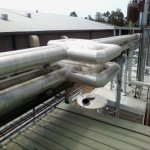 Services and process pipework
We can supply all pipe and associated fittings and install piping systems to suit client needs. Systems include steam, compressed air, water, product transfer and processing liquids. Our qualified installers can fit welded, screwed and press fit systems.
See an example here of a services pipework project Metalco has completed.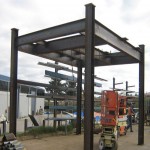 Structural Steel
Metalco specialises in purpose built constructions for factories and warehouses, be it to hold machinery & equipment or to provide better storage solutions.
From shop drawings through to fabrication, steel treatment and erection Metalco makes tight spaces work!
See an example here of a construction project Metalco has completed.